Social enterprise backs communities, delivers profits with purpose
28 September 2021
|
Community
Bendigo Community Banks deliver $272m since 1998 - $21.3m returned to meet community needs in 2020/21
In a year once again marked by COVID uncertainty, one of Australia's best and most widely recognised examples of social enterprise continues to actively support and invest in Australian communities. The headline numbers are impressive, but it's the impact behind the numbers that really matters.

More than $21 million has been injected into communities via Bendigo Bank's Community Bank model in the past financial year. Funding that is enabling community infrastructure to be built, strengthening the arts and culturally diverse communities, improving educational outcomes and growing healthy places for Australians to live and work.

Bendigo and Adelaide Bank Managing Director, Marnie Baker said: "In a difficult year for so many communities, these figures are testament to the importance and relevance of the Community Bank model.

"When you address social and economic issues together, you have the best chance of bridging gaps in society. This is the power of social enterprise, and for 23 years the Community Bank model has been doing just that; providing people access to what they need - employment, resources and opportunities - as a function of our business model, not as an afterthought.

"Our unique Community Bank model is not only an incredible story, but the product of a personal partnership first forged when Bendigo Bank worked together with passionate and motivated community leaders to establish the first Community Bank.

"Bendigo Bank has become the bank of choice for more than two million Australians in almost five hundred communities - but we are more than just a bank - we play our part in the social fabric of the communities in which we are connected, helping to empower and build sustainable communities through both the good and tougher times," Ms Baker said.

The Bank's 2020/21 community investments have supported more than 6,800 important local initiatives across sport, arts, infrastructure, education, culture and other numerous, previously unmet community needs.

Some of the significant projects funded include a $50,000 grant for improvements to the Royal Flying Doctor Service patient care and transfer facility in Mt Gambier, the purchase of an all-wheel drive vehicle for bush nurses, hybrid cars for learner driver safety education, and special trikes for children with mobility problems and other disabilities.

Ms Baker said: "With our strong presence across Australia, it's no surprise that funding for sport and recreation was again the most dominant category when it came to the greatest financial value in applications, with funding for netball clubs, football clubs, tennis court refurbishments and outdoor activity spaces.

A number of local COVID related initiatives have also been supported by Community Banks, including;
Sourcing, purchasing and delivering in demand Personal Protective Equipment for local hospitals and healthcare providers
Funding technology devices for students with no access to remote learning
Funding for development of life saving ventilators, which were in short supply in Australia, and assisting supply overseas where required.
"This has been a fantastic community investment in a challenging and disruptive year and the important role we continue to collectively play in supporting our customers and their communities is underscored by our longstanding purpose - to feed into prosperity, not off it", Ms Baker concluded.
Fast Facts:
2020/21 funding applications - $21.3 million – 6,805 projects
Funding provided since inception in 1998 - $272 million
The numbers by category:
Sport & Recreation - $5.8 million
Facilities & infrastructure $4.7 million
Education & Research $4.1 million
Health & Wellbeing $3.2 million
Arts, Culture & Heritage - $2.3 million
Emergency Services & Support $769k
Environment & Animal Welfare $267k
State by State:
VIC Regional - 1,747 projects $5.7 million
VIC Metro -1,627 projects $6.3 million
NSW/ACT - 964 projects $3.3 million
WA - 875 projects $2.0 million
QLD - 741 projects $1.9 million
SA - 473 projects $1.1 million
TAS - 282 projects $626k
NT 96 projects $165k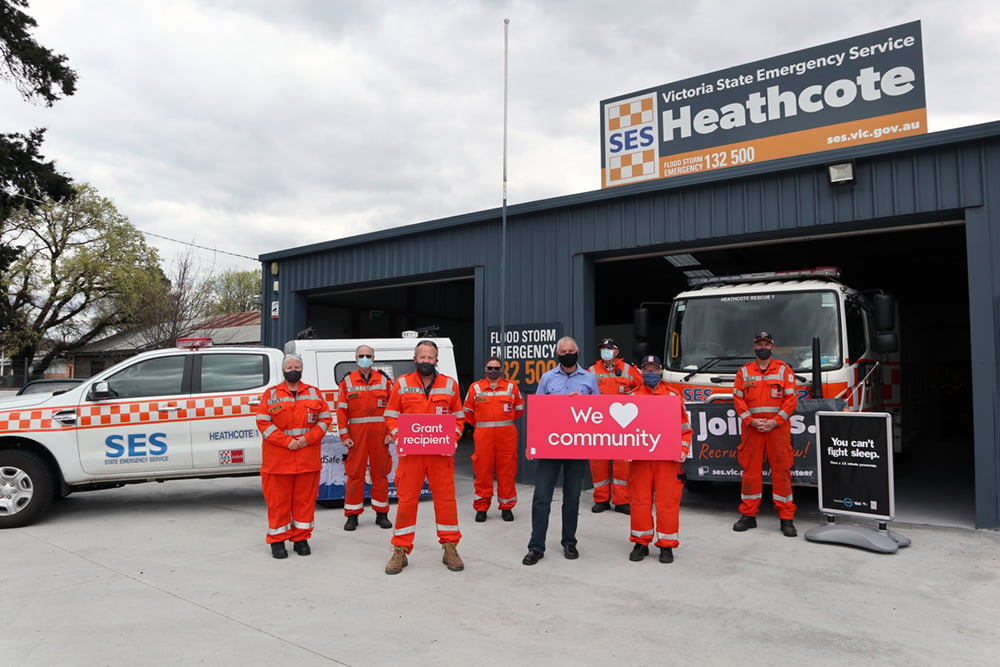 Heathcote & District Community Bank Branch and Nagambie branch provided more than $24,000 in 2021 to the Heathcote SES to upgrade their dispatch computer and online training facilities and for the purchase of a powerful new portable Incident Scene Lighting and 20 new helmet torches for their crews.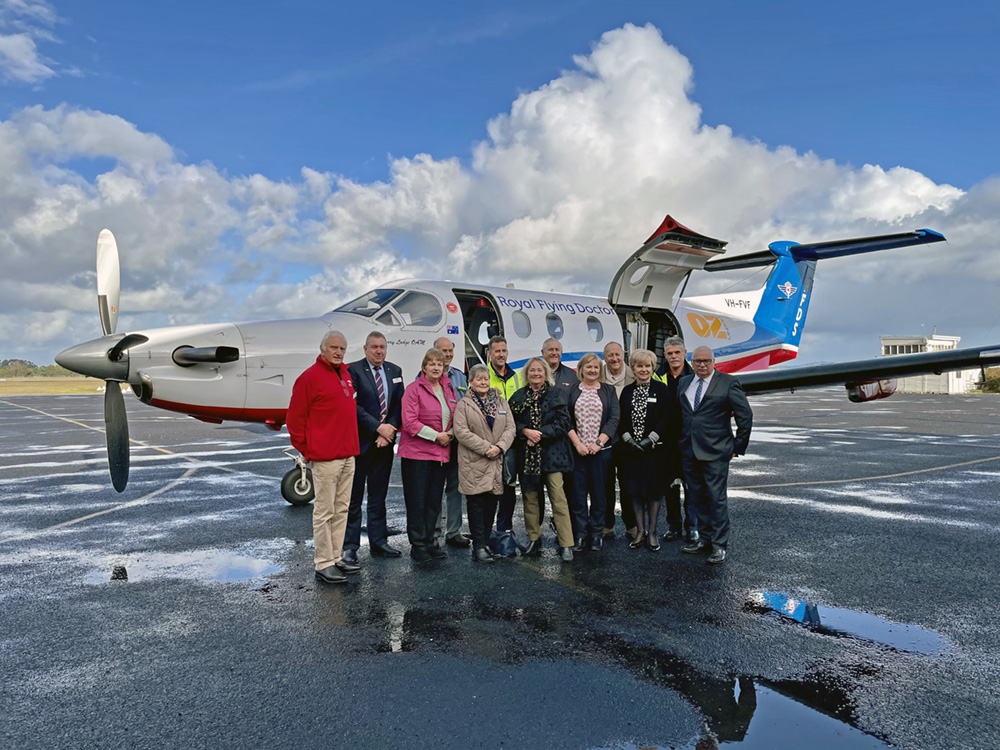 Community funds, including a $50,000 contribution from Community Bank Mount Gambier & District, helped the Flying Doctor transform a hangar at Mount Gambier Airport into a dedicated Patient Transfer Facility - the first of its kind in regional South Australia. The new $500,000 Patient Transfer Facility assists both the RFDS and SAAS MedSTAR crews to stabilise a deteriorating patient effectively prior to flight.