Bendigo Bank Cobram now powered by the sun
7 June 2022
|
Announcements
Bendigo Bank Cobram will now be soaking up more of the sun's rays thanks to a 22kW solar panel installation completed last week.

The panels, which are Australian made for Australia's harsh conditions by Tindo will help the Bank to reduce its carbon footprint and energy consumption.

The installation of the solar panels at the corner of Main Street and Sydney Street Branch are an integral part of the Bank's stated commitment to purchase 100 percent renewable energy by 2025 and reduce absolute emissions by 50 percent by 2030.

Bendigo and Adelaide Bank's Managing Director, Marnie Baker, said the installation is an important addition to the bank's long-standing green credentials and adds to the list of branches around the country now taking advantage of solar panels.

"Putting our customers first is in our DNA here at Bendigo and Adelaide Bank - not only with their banking needs - but also in contributing to a more sustainable future for future generations," Ms Baker said.

"At the end of the last financial year, 30 Bendigo Bank branches across Australia used energy derived from solar power. We now have 45 with further installations scheduled between now and the end of the year.

"The installation of these solar panels at our fantastic Bendigo Bank Cobram Branch is an example of our long-term commitment to sustainability, reducing our carbon and environmental footprint, improving our resilience, and better understanding the dependencies we have on the natural environment.

"Initiatives such as these are aligned with our longstanding purpose of feeding into the prosperity of the community, not off it," Ms Baker concluded.

Regional Manager, Kendall Beattie said the team at the Main Street and Sydney Street Branch were thrilled to have the solar panels installed.

"Not only will they help contribute to the Bank's long-term commitment to sustainability and the environment, but these new Tindo panels will also help to promote the many advantages of solar panels and renewable energy across the entire Cobram community for at least the next 25 years," Mr Beattie said.

"On some estimates, Cobram has around 3,250 hours of sunlight every year, and it's fantastic to know our branch will be soaking up those rays and helping our environment."

Bendigo and Adelaide Bank customers can also play their part in reducing emissions by applying for a Green Personal Loan with the Bank.
"We're going solar, and our customers can go solar too, with our fantastic selection of Green Personal Loans," Mr Beattie said.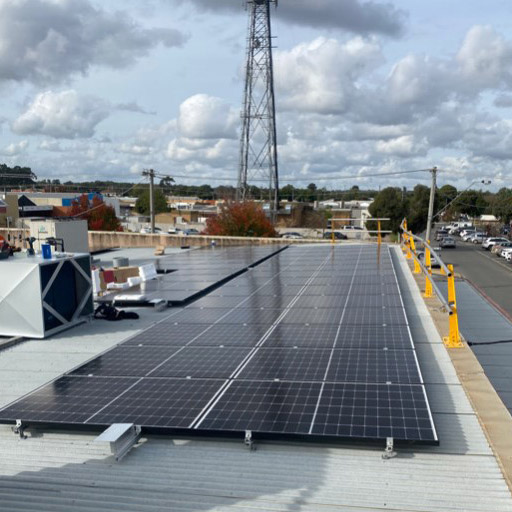 Cobram Solar Installation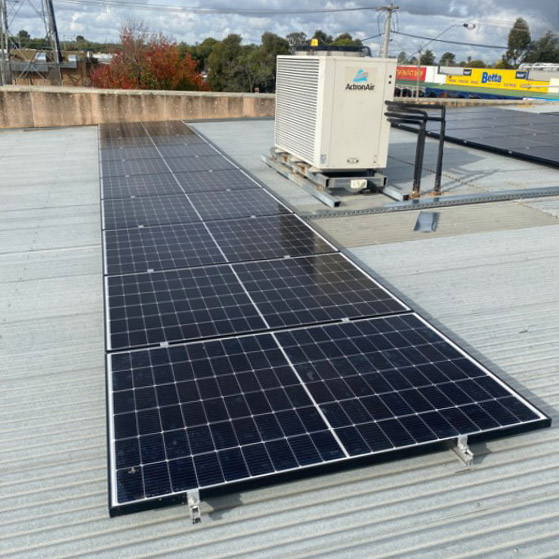 Cobram Solar Installation
For more information on Bendigo and Adelaide Bank's Green Personal Loans, visit: https://www.bendigobank.com.au/personal/loans/green/ and https://www.bendigobank.com.au/personal/loans/unsecured-green/