Strengthening our commitment to ESG and Sustainability
Our people, our trusted brand and our authentic connection to community and regional Australia are enviable strengths and our competitive advantage. We remain committed to our vision to be Australia's bank of choice – for those who bank with us, work for us, partner with us and invest in us.
Read the full message and more in the report.
- Jacqueline Hey (Chair, Bendigo and Adelaide Bank)
- Marnie Baker (Managing Director and Chief Executive Officer, Bendigo and Adelaide Bank)
Contributed $32.9 million to Australian communities in 2023
$4 million in social supplier spend, our target was $1.9 million
Achieved Bronze Tier status through the Australian Workplace Equality Index (AWEI), an initiative by Pride in Diversity
Reduced our Scope 1 and 2 emissions by 46% (market-based)
Expanded our Rural Bank Natural Disaster Assistance Package to support our farming customers impacted by floods
Piloted a digital inclusion pilot in the Bendigo region with Good Things Foundation Australia
Better supported customers living in regional and rural Australia by working closely with the ABA to uplift the Branch Closure Support Protocol
Download the Sustainability Report
Customer satisfaction
2.4 million customers now banking with us
Net Promoter Score of 23.2% for Bendigo Bank
Net Promoter Score of 51.5% for Up
Up is the #1 most satisfied digital bank for customers (Canstar) and consistently the #1 rated banking app in the Apple App store and Google Play
Thriving regional and rural communities
25 years of Community Banking
$54.1 million donations received by the Community Enterprise Foundation
$14.6 million in grants distributed by the Community Enterprise Foundation
$1.6 million in disaster recovery funds distributed by the Community Enterprise Foundation
$1.1 million towards scholarships to help 289 students across Australia with their studies
Climate change
Delivered nearly 90% of actions in the Climate Change Action Plan 2021-2023 and developed the Climate & Nature Action Plan 2024–2026
Undertook a climate risk assessment for a sample of our material exposures and suppliers
Introduced new risk metrics relating to Scope 1 & 2 emissions and physical risk in residential mortgages
Set EVs as the default vehicle for our sealed road fleet following the success of an EV pilot
100% renewable energy powered all branches where we had direct control of electricity procurement
Financial crime risk
Joined the industry-wide Fraud Reporting Exchange (FRX)
Mobilised our Fraud Reduction Program
Enhanced behavioural biometrics technology
Education campaigns to support customers to identify scams and take action
Strengthened the capability of our people to understand red flags and help customers
Collaborated with other Fintel Alliance members to reduce financial crime and create a more resilient financial system
Data privacy and security
Participated in the ABA's response to the Attorney General Department's Privacy Act Review Report 2022
Participated in the Australian Retail Credit Association's submission to the Office of the Australian Information Commissioner's consultation on the Independent Review of the Privacy Act (Credit Reporting)
Targeted capability uplift for our people throughout the year focusing on Cyber Awareness Week, Scam Awareness Week and Privacy Awareness Week
Provided a highly secure banking experience through mobile device security and biometric security features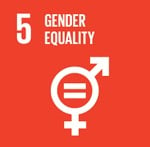 SDG 5 Gender Equality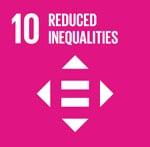 SDG 10 Reduced Inequalities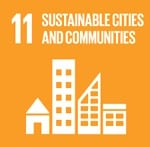 SDG 11 Sustainable Cities and Communities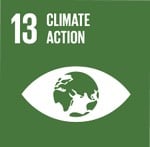 SDG 13 Climate Action
Task Force on Climate-related Financial Disclosures (TCFD) 
We have aligned our climate-related disclosures with the TCFD Recommendations. An overview of the actions we have undertaken this year are included in the Sustainability Report and in our 2023 Climate Related Financial Disclosure Supplement.
United Nations Global Compact (UNGC)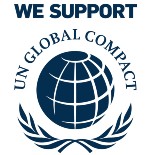 United Nations Global Compact (UNGC)
Feedback on our Sustainability Report
We invite stakeholders to provide feedback on our Sustainability Report.
Please share your comments or questions with our team by email: sustainability@bendigoadelaide.com.au